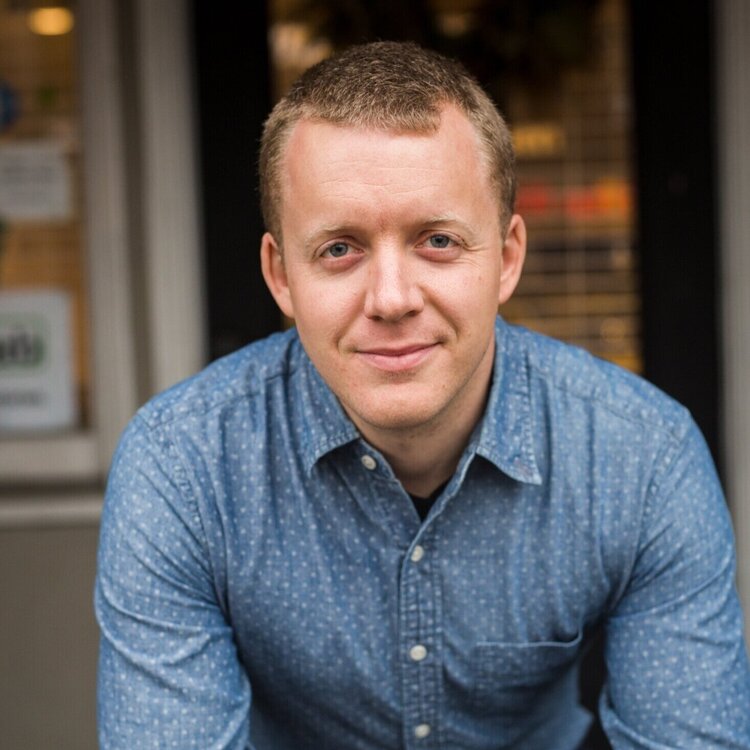 Mischa Hedges is Michael's eldest child. He grew up exploring the forests, rivers and ocean beaches on the Mendocino Coast, playing music with his mom, dad and siblings, and roaming the vegetable garden and redwood forest in their backyard.
Mischa is an award-winning documentary producer, director and editor (Seeker of Truth, Of The Sea, Women's March). He holds a B.A. in Film Production from Chapman University's Dodge College of Film, and an MBA from Dominican University. He is the founder of TrimTab Media, where he leads the production of independent films and video content for progressive brands and non-profit organizations.
It's been 25 years since Michael left this earth.
I was 13 when he died, and it feels like several lifetimes ago that we were confronted with his death. 
These days, I think of Michael everyday, as we dive deep into remembering the details of his life and music. For the past 2 years, my family and I have been working on and supporting several projects to celebrate Michael's unique musical legacy, and introduce his music to the next generation. In the process, we've been going through Michael's recording studio, unearthing all kinds of unreleased recordings, memorabilia, photos and more along the way.
While COVID has delayed the progress of some of these projects, each of them have been years in the making, and are long overdue. Our family is proud to support and endorse these projects, and excited to see you enjoy them! Here's what we've been working on, with the support of many of Michael's friends, collaborators and fans:
Recent & Planned Projects

Re-Release of Rhythm, Sonority, Silence – order now
This beautiful book by John Stropes and Michael Hedges is available for sale today over at the Stropes Editions website. John is considered the foremost expert on Michael's music, and has painstakingly transcribed several of Michael's compositions so that others may learn it. 
Design + Launch of a brand new website – visit MichaelHedges.com
Created by his friends and family, and launched in late 2021, this website is the place for all things Michael Hedges. It includes a biography, video library, listings + music players for of all released music, a brand new merch store, fan stories and more.
Supporting the research and writing of a written Michael Hedges biography – learn more
Longtime fan, musician and author Jake White has conducted more than 140 interviews for this book, visited Michael's hometown of Enid, Oklahoma and Michael's studio in Mendocino, California during his research. He's working so hard on this project, and we can't wait for it to be out in the world!
Oracle: the life and music of Michael Hedges – become a sponsor
The first feature documentary about Michael since his death is finally in development. Produced and directed by myself (Michael's eldest son) and my uncle Brendan (Michael's youngest brother). This project has been years in the making – my family and I have talked about this for more than a decade – and the time is finally right. We feel blessed to have the energy, experience, collaborators and initial support to get this project underway.
In early 2023, we plan to launch a full-scale crowdfunding campaign to raise a major portion of the film's budget, which will enable us to continue production and begin editing the film. Stay tuned for that announcement in January/February!
Throughout my life, I've had many opportunities to hear the stories of how Michael touched the lives of others, and it never ceases to amaze me how he was able to connect with and make an impact on so many people.
As we've embarked on these projects, I've had the privilege of reconnecting with many more of my dad's friends, collaborators and fans, and the groundswell of enthusiasm, support and encouragement has been wonderful.
Oracle will be the most personal film I've ever worked on. I know it will bring up a lot for me, my family, those we interview, and those who view it. Producing this film will be a powerful journey, and I'm looking forward to every step along the way.
We look forward to sharing more stories from behind the scenes as we continue this project and others. Thank you for all of your support.
– Mischa Hedges, and the family of Michael Hedges
Become a Sponsor of ORACLE, the Michael Hedges documentary
This film will be funded in part by Michael's fans, angel donors, business sponsors and grant funding.
Or by check
Write a check to "Stropes Foundation, Inc" with "Oracle Documentary" in the memo and mail to: 
Stropes Foundation, Inc.
1132 Lake Avenue
Racine, WI 53403