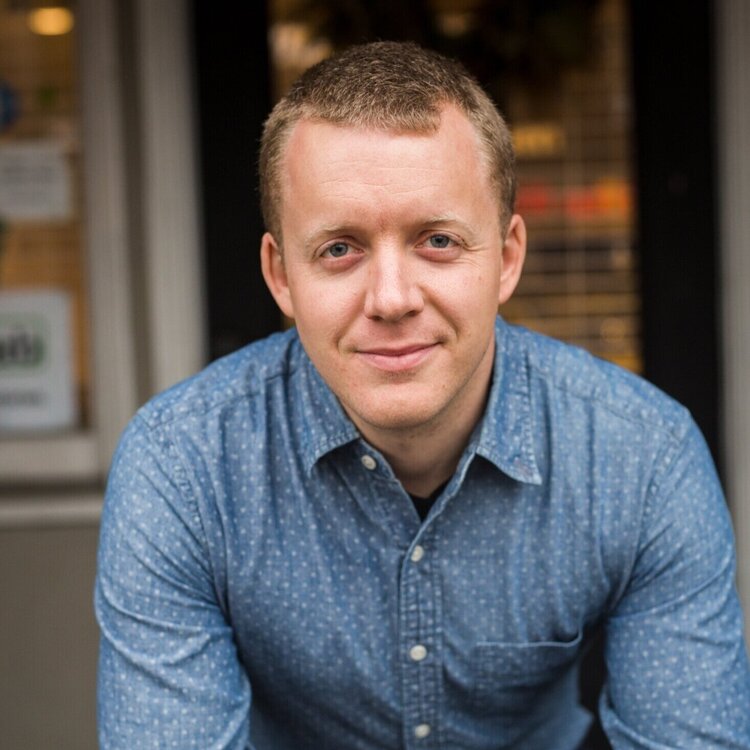 Mischa Hedges is Michael's eldest child. He grew up exploring the forests, rivers and ocean beaches on the Mendocino Coast, playing music with his mom, dad and siblings, and roaming the vegetable garden and redwood forest in their backyard.
Mischa is an award-winning documentary producer, director and editor (Seeker of Truth, Of The Sea, Women's March). He holds a B.A. in Film Production from Chapman University's Dodge College of Film, and an MBA from Dominican University. He is the founder of TrimTab Media, where he leads the production of independent films and video content for progressive brands and non-profit organizations. He is currently collaborating with his uncle, screenwriter Brendan Hedges on a documentary about guitarist Michael Hedges.
After many years of thinking and dreaming about this project, Michael's brother Brendan and I officially started development of a Michael Hedges documentary in April 2022.

Over the past 10 months, we've accomplished a lot:
Raised funding for development work from 30+ early sponsors & supporters
Formed a team of project advisors to help guide our creative process
Held several writing retreats to outline our vision for the film
Interviewed David Crosby & filmed 3 days with the U.S. Guitar Orchestra
Created a sponsor pitch deck and fundraising trailer for the film
Researched and wrote a 120-page documentary screenplay
Secured interview commitments from Michael's friends & collaborators
Researched and scouted locations for production
All of this was made possible by people who love Michael's music and want to see this film completed and released. Thanks so much to
all of our early sponsors!
Crowdfunding Campaign March 6 – April 5
On March 6, 2023, we launched a 30-day crowdfunding campaign on Seed&Spark to raise our production budget for the film! We're hoping to reach as many of Michael's fans as possible so that they can participate in funding this film. Your support and sharing during this campaign will be crucial in helping us reach our fundraising goal and continue work on this project. The more we can raise, the sooner we can finish and release the film!
Be the first to see our detailed plans for the film, watch the fundraising trailer, and see the incentive packages we're offering for supporters. In short – you'll get the first chance to become a crowdfunding supporter of the project!
You can also purchase advance tickets to our in-person fundraising party on March 23 in the San Francisco Bay Area – this will be a super special event (details below)!
Join us for an upcoming event!
FUNDRAISING PARTY + SCREENING
Thursday March 23 – 7:00pm
Rialto Cinemas – El Cerrito, CA
IN PERSON EVENT
Join Michael's family, friends, collaborators in-person for food, drinks and a special screening of the unreleased concert film "Michael Hedges LIVE at the Bottom Line (1990)" on the big screen at a classic movie theater in the San Francisco Bay Area.