Submitted by Andrew Gorny, as posted on Randy Lutge's YouTube Channel:
In this tribute to Michael Hedges, Andrew Gorny performs 27 Hedges covers here, and he shares his upcoming release, "Guitar In The Key of Wonder," featuring fingerstyle covers of Stevie. Michael Manring joins him on his new release.
Andrew is a phenomenally creative musician and shares Michael Hedges' visionary work, and his own originals with the world, now from his home in Athens. He performs here, for 3 hours plus, even while fighting a flu that he has found out, is not Covid. He gets a GREAT quality sound from his Martin D-18. Enjoy!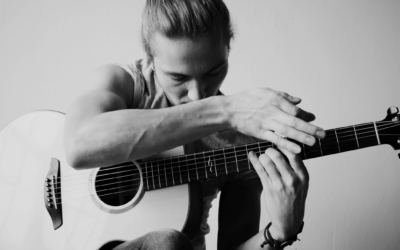 Calum Graham shares the story of how he was introduced to Michael's music. Plus, a video of Calum playing "Dirge" with Michael Manring.
read more
Andrew Gorny on how he started learning to play Michael's music, and where it's taken him. "Nailing all of the notes is one thing. Getting the techniques right is another…."
read more