By Brendan Hedges, Michael's brother
From the start, we knew this interview would be very special. How could it not be?
Michael Hedges met Michael Manring in Baltimore. MH, who was studying composition at Johns Hopkins' Peabody Conservatory of Music, had loaned a friend his PA for a gig at a club. Manring, who had attended the Berklee School of Music in Boston, was playing with MH's friend's band that night. As Manring tells it, after the show, MH quickly sought him out to tell him how much he loved his bass playing.
The rest is history. They would be close friends and colleagues, sharing the stage for the rest of Michael's life.
This was a must-have interview for Oracle.
After a round of long-overdue hugs and with our cameras rolling, Mischa and I sat down together with Michael, took the time we needed, spending most of a warm, memorable day with 'ManThing!' (Manring's iconic childhood nickname), covering the long, long journey he shared with Michael: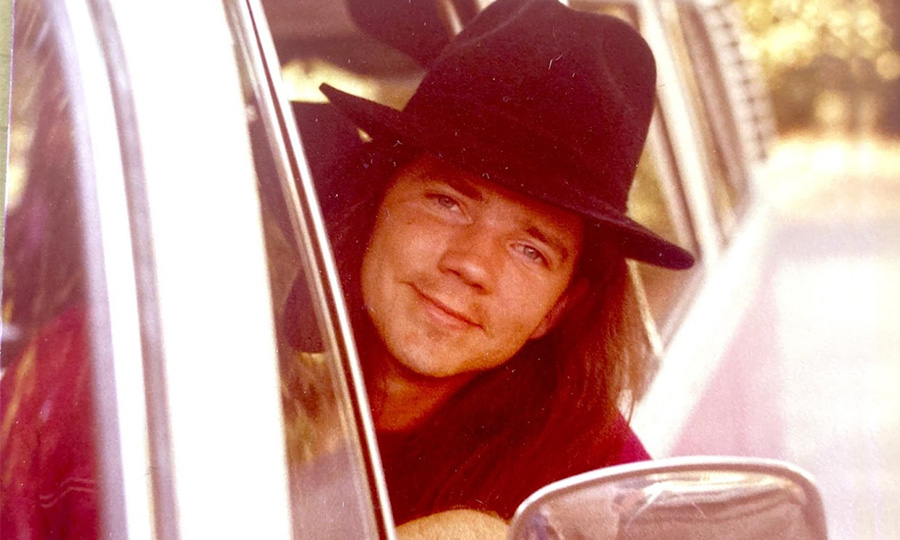 – from the streets of Baltimore to the courtyard at the New Varsity Theater, driving from gig to gig in MH's beloved orange VW bus, 'Big Jim' (where, on one long trip back from a show in Oregon, Manring suggested Michael cover a Beatles tune – Come Together),
– reliving the recording sessions at the Music Annex in Menlo Park for Michael's first for Windham Hill LP (Breakfast in the Field) and meeting the label's breakout star, pianist George Winston before joining him on the beautiful, melancholy final track, Lenono,
… and the time when Michael, without warning, began playing a brand new tune, for the very first time:
Aerial Boundaries.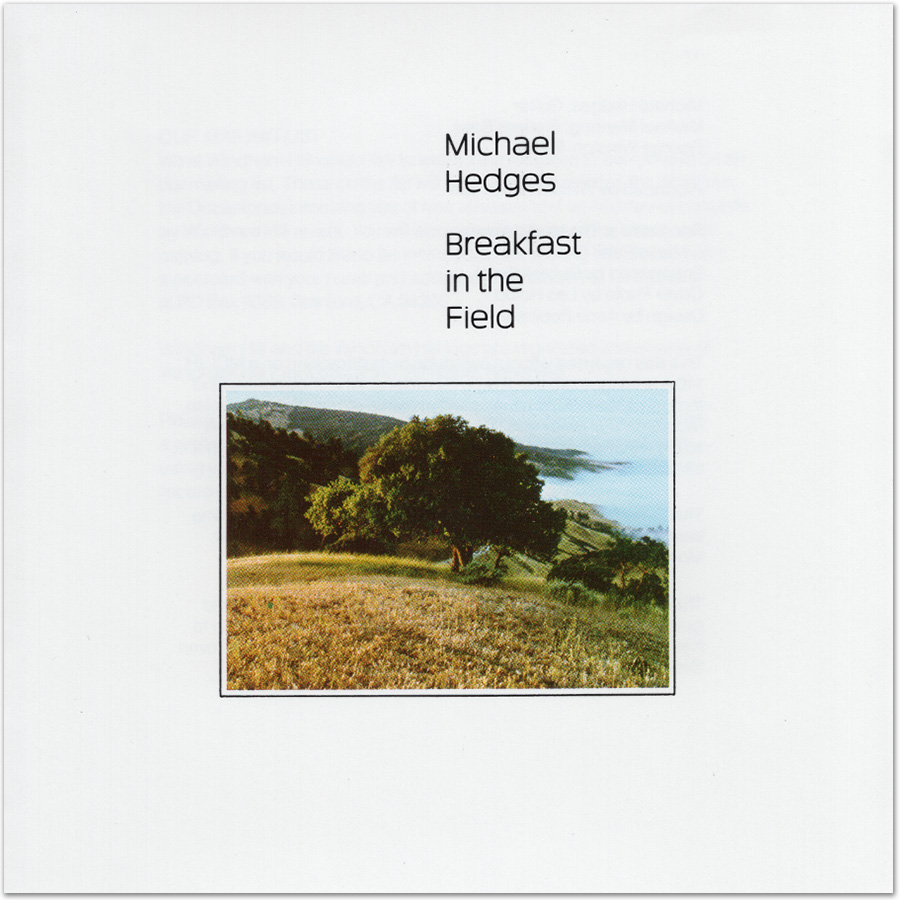 And so it went, well into the afternoon. We were exhausted, but flush with finally having come full-circle with Manring, in the best kind of ways. The care and thoughtfulness that he will bring to our film simply cannot be overstated. Few people are as close to the "Oracle" story as Michael Manring is.
We'd originally booked a date to interview Manring in June, but Covid came calling. For this makeup date with him – again, out of the blue – our secondary interviewees set for the latter part of the day had an unresolved Covid scare less than 24 hours before heading to the studio.
At the last minute and after a few frenzied phone calls, we were lucky to learn that a certain extraordinary guitarist had been delayed leaving California following a series of gigs… – and after a heroic 3-hour drive from the Sierra Nevada foothills, he stepped onto our shooting stage for the day at Ciel Studios in Berkeley.
 It must have been fate: 
The great Michael Gulezian.
A friend of Michael's and a longtime, passionate defender of his legacy, Gulezian began his interview recounting the delightful story of how, in the early 1980s, he was on a college tour that included a stop at Phillips University in Enid, Oklahoma – where he was asked if he'd consider letting a former PU student be his opening act. 
"Have you ever heard of Michael Hedges?" 
From there on, Gulezian was lit for the rest of the interview – speaking, as it were, his own Language of the Flame (if you haven't heard this fabulous album of Michael's, please do so – and definitely note the final tune on the track list).
The minute Michael arrived, he lifted our spirits and filled the studio space with love, laughter – and an unmistakable, invaluable articulation of who he believes Michael Hedges was. From the first time they met, to the Tibetan Book of Living and Dying, we were riveted. Torched.
Fate, indeed.
Our shoot day was more than capably handled by our backup DP, the terrific Mike Abela; returning were our Bay Area go-to's, AC Julia Camp and sound engineer Jesse Mills. This time, we were very lucky to have the wonderful, friendly Jonathan Reisfeld as our hair and makeup person. 
It's been a remarkable five months since the close of our crowdfunding campaign, which has funded 10 production days so far, and all the planning, prep, travel and wrap associated with them. We have begun editing the huge amount of footage we've gathered to prepare for critical, upcoming deadlines for arts grants – grants we'll need to fund the second half of our production budget and several phases of post-production into 2024. We couldn't have done all of this without you.
Meanwhile, we're gearing up for our final two shoots of 2023.
Next up: we're flying back to New York City for a major interview, long in the making. We'll be meeting up with someone returning home from his latest European tour…
* ps: if you haven't heard it, go find Manring's Windham Hill release, Unusual Weather, and cue up the lovely, timeless first track, 'Welcoming.' You're welcome.
MORE BEHIND-THE-SCENES PHOTOS FROM THIS SHOOT:
Become a Sponsor
This film will be funded in part by Michael's fans, angel donors, business sponsors and grant funding.
Or by check
Write a check to "Stropes Foundation, Inc" with "Oracle Documentary" in the memo and mail to: 
Stropes Foundation, Inc.
1132 Lake Avenue
Racine, WI 53403