Released in 1984, Aerial Boundaries "blew the genre apart," according to Joe Gore of Guitar Player magazine. Aerial Boundaries is perhaps the most important instrumental guitar album in history. Hedges brought a heightened level of compositional sophistication and technical wizardry to this album.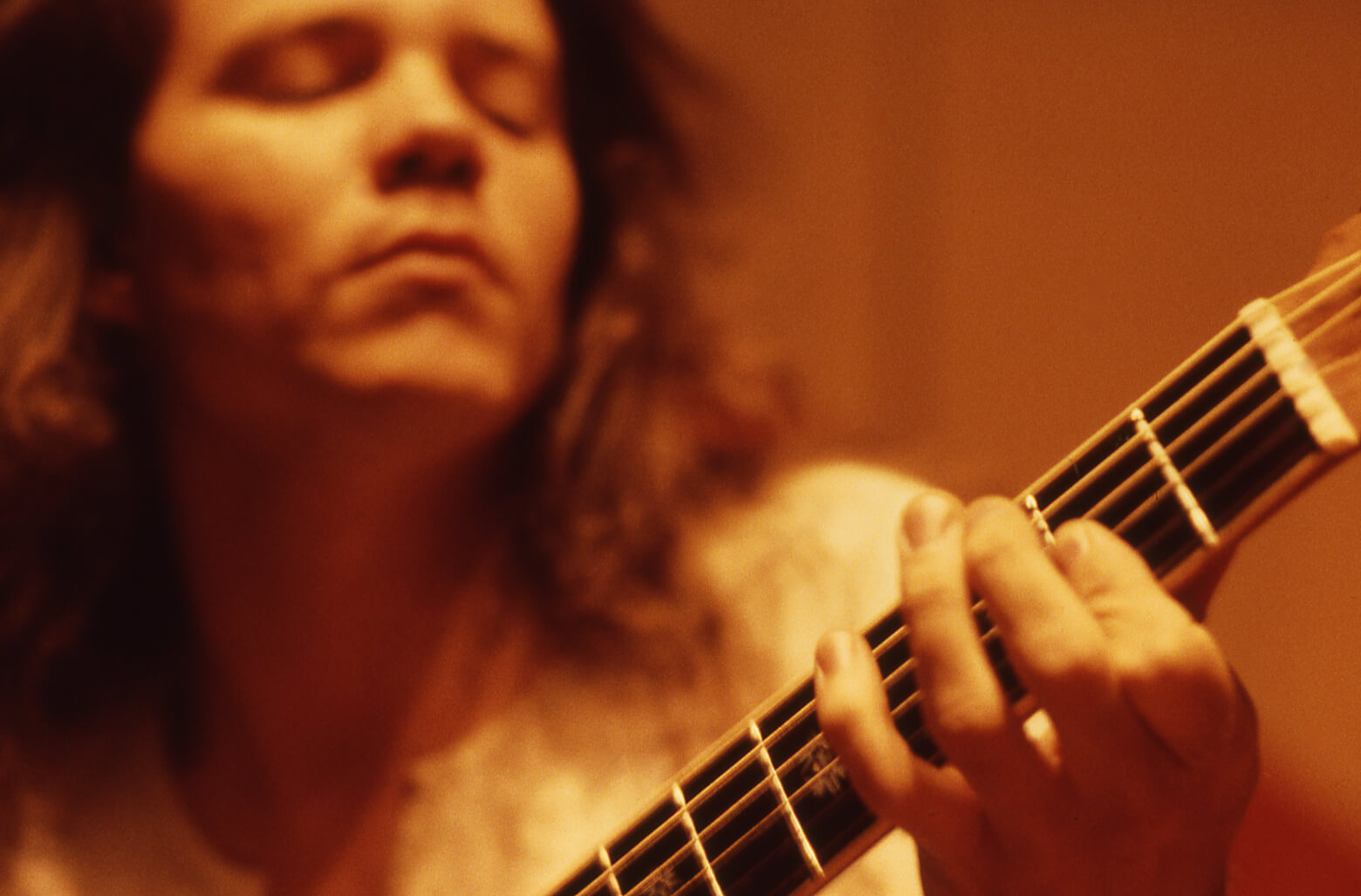 This record is almost entirely solo steel-string guitar—all recorded on Michael's 1971 Martin D-28 ("Barbara"). In addition to his inventive, original guitar solos, Michael recorded a beautiful instrumental version of Neil Young's "After the Gold Rush" with Michael Manring playing fretless bass. Hedges and Manring were joined by conservatory-trained flutist Mindy Rosenfeld on the jazz-oriented "Ménage à Trois." Rosenfeld was Michael's spouse at the time, and the inspiration for the album's final track "The Magic Farmer."
Breaking new ground in electronic music as well, Hedges spent 111 hours during a week in a Baltimore studio combining recorded guitar sounds—including backward-playing tape at different speeds—to produce the groundbreaking "Spare Change." Pushing the limits of studio engineering was a major focus on this album. Michael worked with an amazing sound engineering team—including Steven Miller, Bill Mueller, and Oliver DiCicco—to produce new sonic textures on Aerial Boundaries.
In January 1985, Hedges and his sound team were nominated for a Grammy® in the category of "Best Engineered Recording (Non-classical)." Hedges found inspiration for the pieces on this record from a wide range of sources, from the foothills of Yosemite to the sunsets of Key West; from minimalist composers to Indian belly-dancing music; and even from submarines and the IBM typewriter. As Michael's most commercially successful album, Aerial Boundaries spent 24 weeks on Billboard's jazz chart after tours of North America, Europe and Japan. Aerial Boundaries forever changed the history of the acoustic guitar.
Words by Jake White, biographer
Photo credit: unknown
Tracks
Aerial Boundaries
2. Bensusan
3. Rickover's Dream
4. Ragamuffin
5. After the Goldrush ¹
6. Hot Type
7. Spare Change
8. Ménage à Trois ¹ ²
9. The Magic Farmer

All compositions by Michael Hedges except "After the Goldrush" by Neil Young.
Album Credits
Performed by:
Michael Hedges: acoustic guitar
Michael Manring: fretless bass ¹
Mindy Rosenfeld Hedges: flute ²
Produced by Will Ackerman, Michael Hedges, and Steven Miller.
Tracks 1-4 & 6 recorded in the Living Room at the Windham Hill Inn, West Townshend, VT.
Track 5 recorded at Sheffield Studio, Baltimore, MD.
Track 7 realized at the Peabody Electronic Music Studio, Baltimore, MD.
Track 8 recorded at Mobius Music, San Francisco, CA.
Track 9 recorded at Different Fur Studio, San Francisco, CA.
"

This is one of those few albums that served to define a genre by showing all that it is capable of, while simultaneously & immediately appealing to both casual listeners & those most in the know.

"
A new tuning database for several artists, including Michael Hedges. Search by title, album or tuning, and use tones to tune up your guitar, right on the page!
...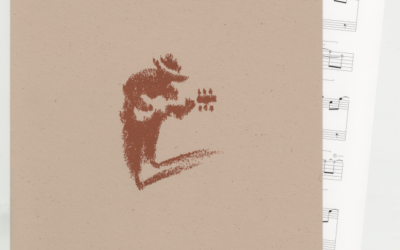 Browse transcriptions of Michael's music by John Stropes. "Because It's There" "Hot Type" "Ragamuffin" "Ready or Not" "The Happy Couple" and "Two Days Old"
...
Have Your Own Story to Share?
This website is a collaboration between Michael's family, friends, collaborators and fans. We'd love to hear your story about seeing him live, meeting him, or anything else you'd like to share!
Well-written stories with 1-5 high quality images (minimum 800×600 pixels) and 3-5 paragraphs of text will be published on the blog if they meet our standards for quality and respectful communication on this website.
Please write your story and upload your images using this form. We'll be in touch when your story is published on the blog so you can share it far and wide!
In 1998, Michael won a Grammy Award for Best New Age Album. His family accepted the award on behalf of Michael's two young children.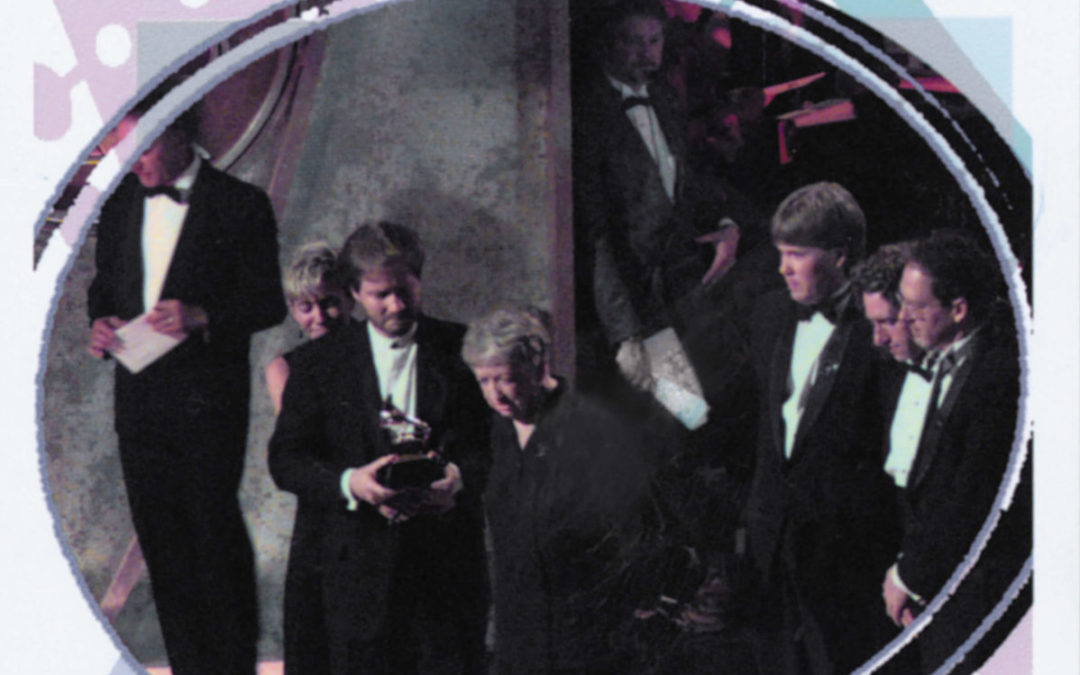 In 1998, Michael won a Grammy Award for Best New Age Album. His family accepted the award on behalf of Michael's two young children.
read more