Winner "Best New Age Album"- 1998 Grammy® Awards 
Oracle marked Michael's return to "the sound that made Hedges a hero to the acoustic guitar set" (Pulse). The hand-made guitar on which Michael had written much of the music for his first album was stolen in 1982 at a show he'd opened for the Jerry Garcia Band. Mysteriously returned in late 1995, some thirteen years later, it helped inspire this acoustic-guitar-laden collection of brand-new Hedges instrumentals, plus one each from Frank Zappa, Henry Mancini, and the Beatles.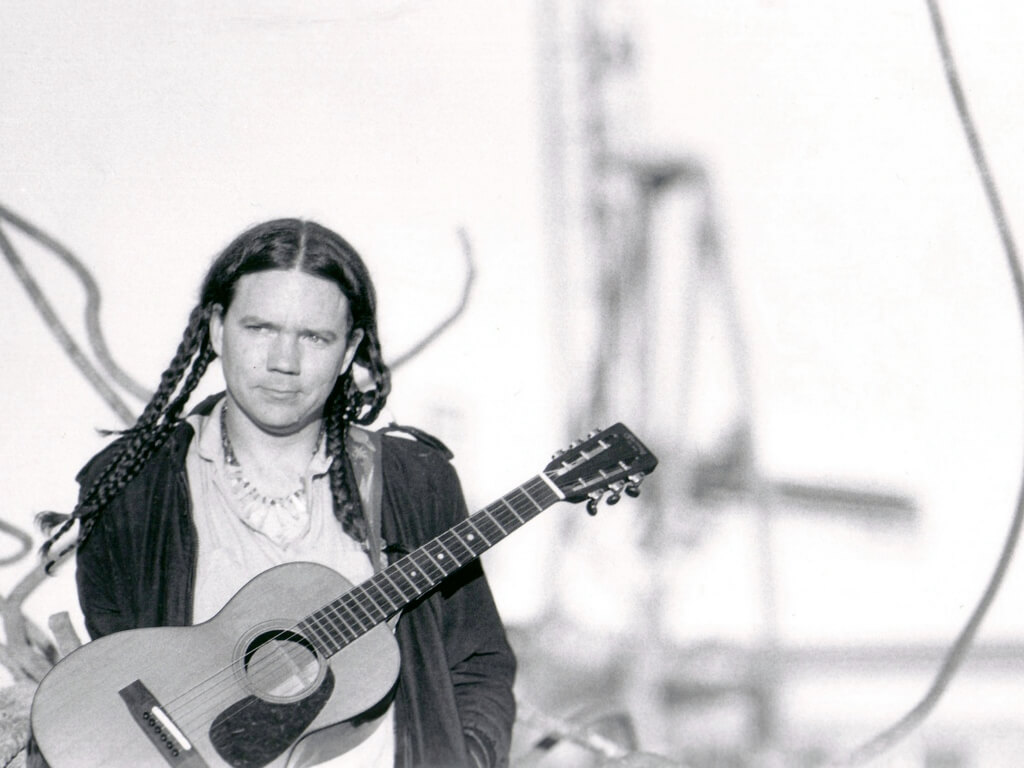 Released in October 1996, Oracle was a return to Hedges' guitar-centric compositions. There were at least two driving forces behind this album. The first was spiritual. He had written the title track, "Oracle," (originally called "Fusion of the Five Elements") from a desert retreat in Oracle, Arizona in 1995.
At the time, he was studying the five elements in ancient Chinese philosophy. Hedges explained in late 1997, "Oracle represented a catalyst that is helping me in my life right now. I'm into the study of elemental energies. In ancient China, there were five energies that were the basis of their philosophy. Oracle is divided into five sections. Each of these sections tried to emulate those energies. It was a brand-new way of composing for me."
A second catalyst for this album was the return of a stolen guitar. Around 1978, Hedges purchased a hand-made guitar built by Ken duBourg of Maryland. Michael wrote and recorded some of the pieces from his first album on this guitar. It was very special to him. In 1982 the guitar was stolen after he opened a show for the Jerry Garcia Band; but the guitar was later returned around 1995. After Hedges had it restored, the returned guitar inspired him to remember older tunes he had written on this instrument, and also inspired new fingerstyle tunes. The result was one of his best albums.
The album was mostly solo guitar compositions, with some instrumentation and one vocal tune (a riveting cover of the Beatles' "Tomorrow Never Knows"). Oracle also included a diversity of instrumental covers pieces: Henry Mancini's "Theme from HARTARI!";  Frank Zappa's "Sofa #1"; and an untraditional version of "Greensleeves/What Child Is This?". In 1997, Billboard magazine called Oracle Hedges's "strongest album to date."
In 1998, Oracle won the Grammy® Award for Best New Age Album. The award was posthumously accepted by Michael's family. As the final studio album released in his lifetime, Oracle is an incredible representation of Michael's vast compositional abilities.
Words by Jake White, biographer
Photo credit: unknown
Tracks
The 2nd Law

Ignition
Baal T'shuvah
Dirge
Jitterboogie
Oracle
Gospel
Tomorrow Never Knows
Theme from HATARI!
Aura Müünta
Jitterboogie (family version)
Sofa No. 1
When I Was 4
Album Credits
Produced by Michael Hedges
Engineered by Rob Griffin and Michael Hedges
Mastered by Bernie Grundman
Coordinated by Hilleary Burgess
Michael Manring plays fretless bass on "Ignition", "Dirge", "Gospel" and "Tomorrow Never Knows." Michael Hedges plays everything else.
Art direction by Candace Upman
Graphic Design by Sandy Del Rio
Cover concept & photography by Kim Stringfellow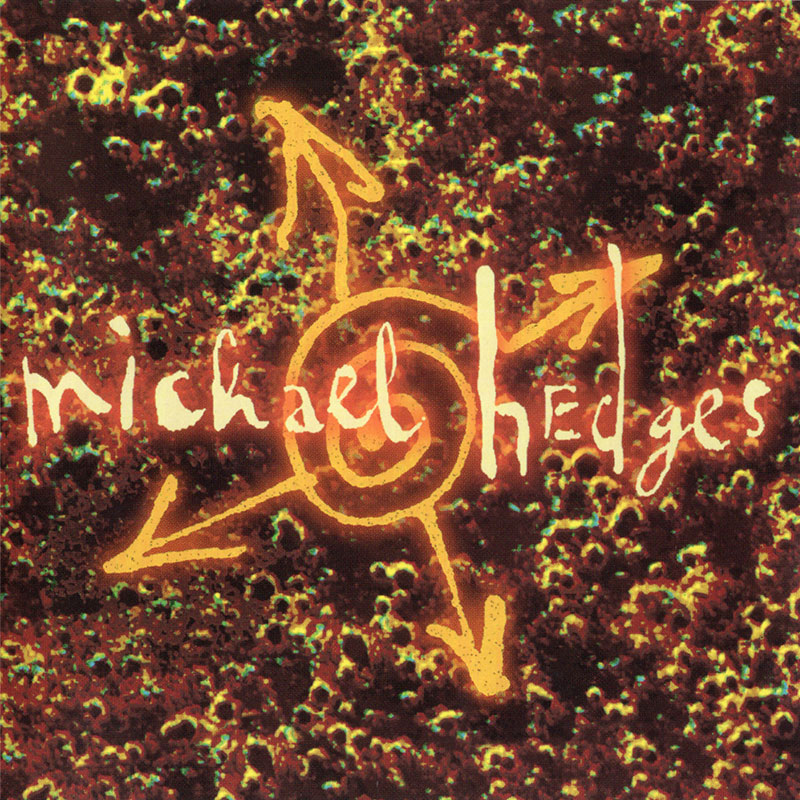 Hedges relies on his past offerings and simplest musical instincts for inspiration, and the results are splendid.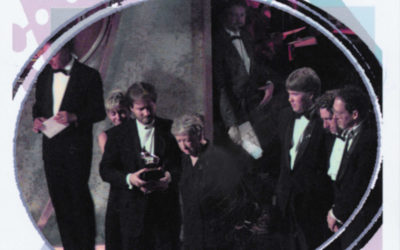 In 1998, Michael won a Grammy Award for Best New Age Album. His family accepted the award on behalf of Michael's two young children.
...
Have Your Own Story to Share?
This website is a collaboration between Michael's family, friends, collaborators and fans. We'd love to hear your story about seeing him live, meeting him, or anything else you'd like to share!
Well-written stories with 1-5 high quality images (minimum 800×600 pixels) and 3-5 paragraphs of text will be published on the blog if they meet our standards for quality and respectful communication on this website.
Please write your story and upload your images using this form. We'll be in touch when your story is published on the blog so you can share it far and wide!
In 1998, Michael won a Grammy Award for Best New Age Album. His family accepted the award on behalf of Michael's two young children.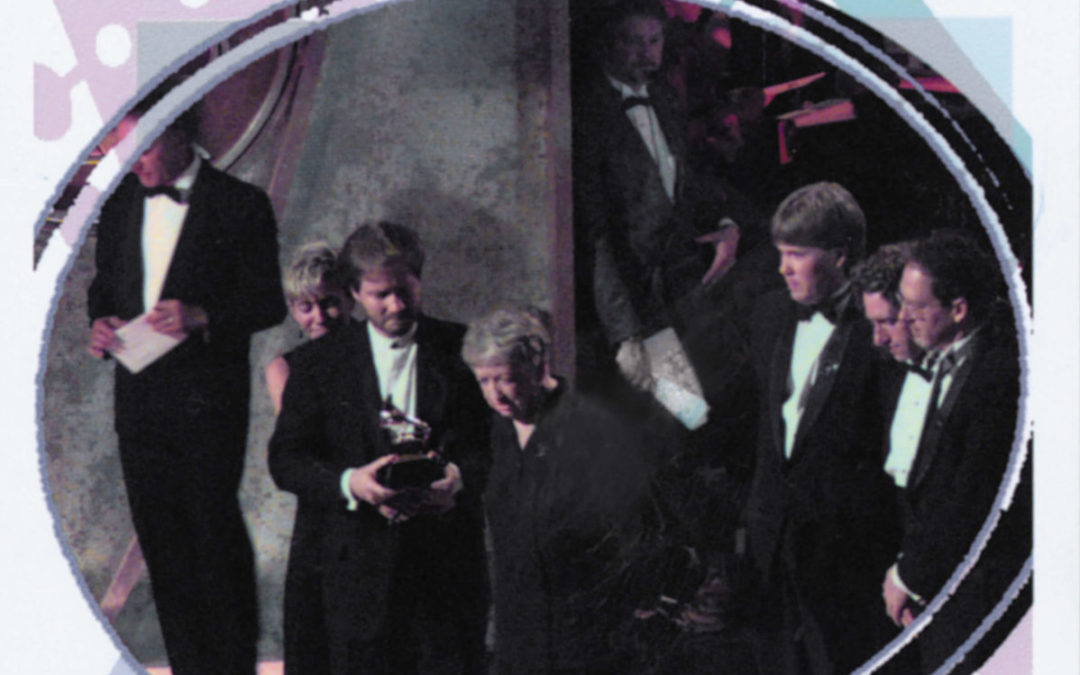 In 1998, Michael won a Grammy Award for Best New Age Album. His family accepted the award on behalf of Michael's two young children.
read more