Released after Michael's death in 1997, Torched is a collection of demos recorded by Michael starting in 1994. Some were live favorites, others were heard for the first time on this album. Michael's work as a singer/songwriter was as important to him as his guitar work, and it was a longtime dream of his for that work to be reflected in his recordings as it had always been on stage. Releasing this album after Michael's death was a collaboration between Michael's friends and family to integrate his guitar and vocal work, and bringing his dream to life.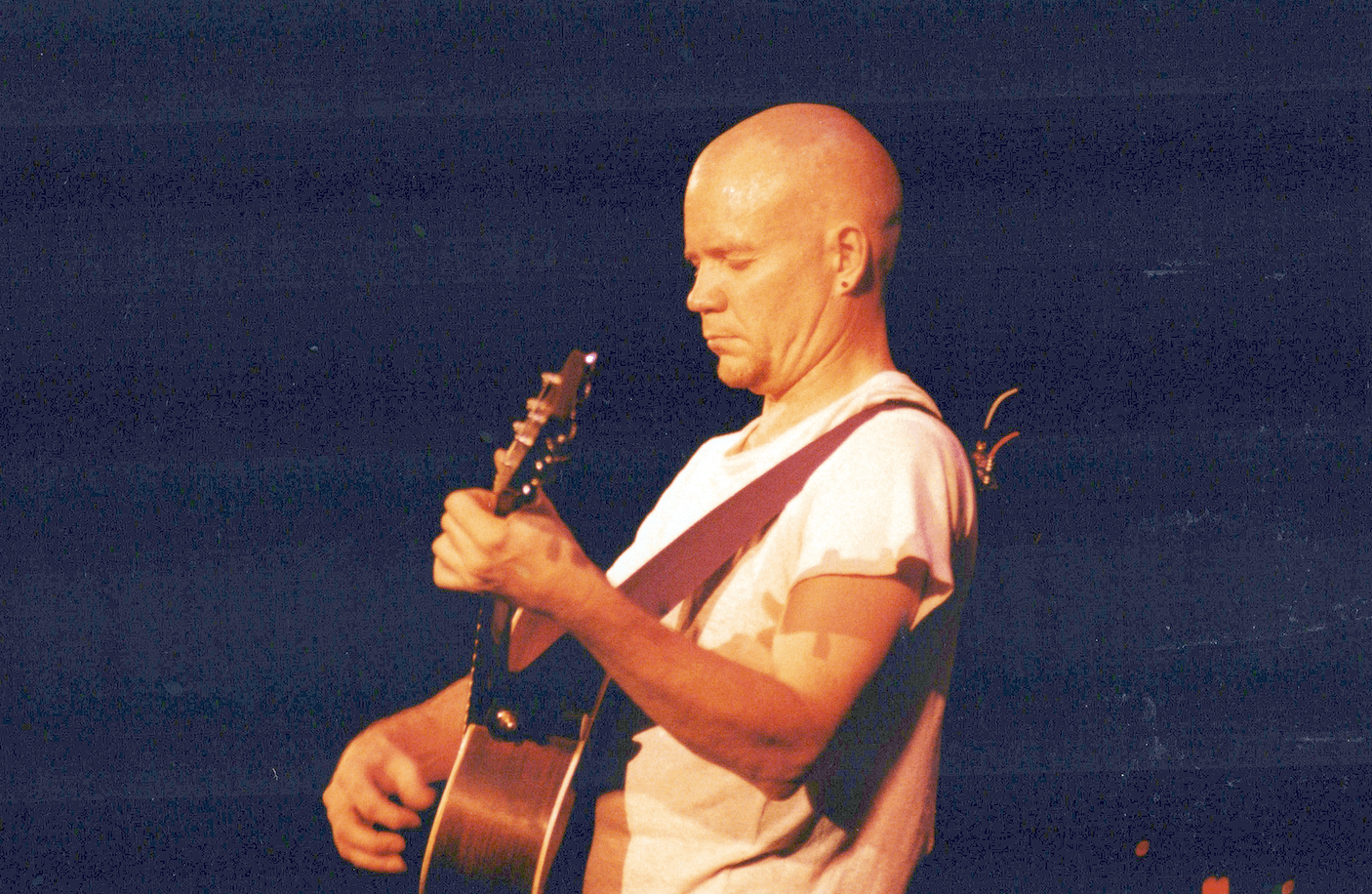 After Michael's untimely death in late 1997, his manager, Hilleary Burgess, worked with others to release his final studio project, Torched (1999).
The album's title and track list came from Michael. Originally called Phoenix Fire, Hedges explained the meaning behind Torched: "So I got into this new thing. I'm calling it volcano guitar, or magma guitar….The metaphor would be that my soul is on fire, and here comes some music, erupting out. I like believing that everything is connected up."
Some of the tracks on Torched were final studio versions, others were high-quality but unfinished demos. This mostly-vocal album contained some of Hedges' best songwriting work, including "Free Swinging Soul," a lighthearted but touching song written on Father's Day in 1994 for his father and children.
His friends David Crosby and Graham Nash recorded beautiful harmony vocals on Michael's song "Spring Buds." Guitar enthusiasts have much to celebrate about Torched, with such strong guitar instrumentals as "Arrowhead," "Java Man," "Fusion of the Five Elements," "Dream Beach," and "Ursa Major."
One of Michael's guitar heroes Pete Townshend said "[Torched] is an essential look at the real Michael Hedges." Torched certainly combines Michael's mastery of composition, guitar, keyboards, flutes, songwriting, and studio production into a powerful testament to his incomparable talents. 
Photo credit: Karen Haskell
Tracks
Torched
Spring Buds
Fusion of the Five Elements
Promised Land
Phoenix Fire
Dream Beach
Arrowhead
Shell Shock Venus
Ursa Major
Free Swinging Soul
Rough Wind in Oklahoma
Sapphire
Gospel of Mary/The Holy Flame
Java Man
Coda: Free Swinging Soul (Live At Lincoln Center, Fort Collins, Colorado – October 16, 1994)
Album Credits
Words and music by Michael Hedges
Produced by Michael Hedges
Executive Producer: Hilleary Burgess
A&R: Larry Hamby
All sounds performed, recorded, and mixed by Michael Hedges at the Speech and Hearing Clinic, Mendocino, California – except: Crosby and Nash vocals on "Spring Buds" recorded and mixed by Paul Dieter at Groove Masters, Santa Monica, California, assisted by Sebastian Haimerl.

Live performance of "Free Swiging Soul" with Michael Manring on bass, recorded on October 16, 1994 at the Lincoln Center, Fort Collins, Colorado; engineered and mixed by Jason (Wolff) Ritt.
Mastered by Bernie Grundman.
Graphic design and art direction by Sonny Mediana.
Cover concept by Michael Hedges.
Cover art from the painting Holy Fire by Alex Grey.
Release Date: 1999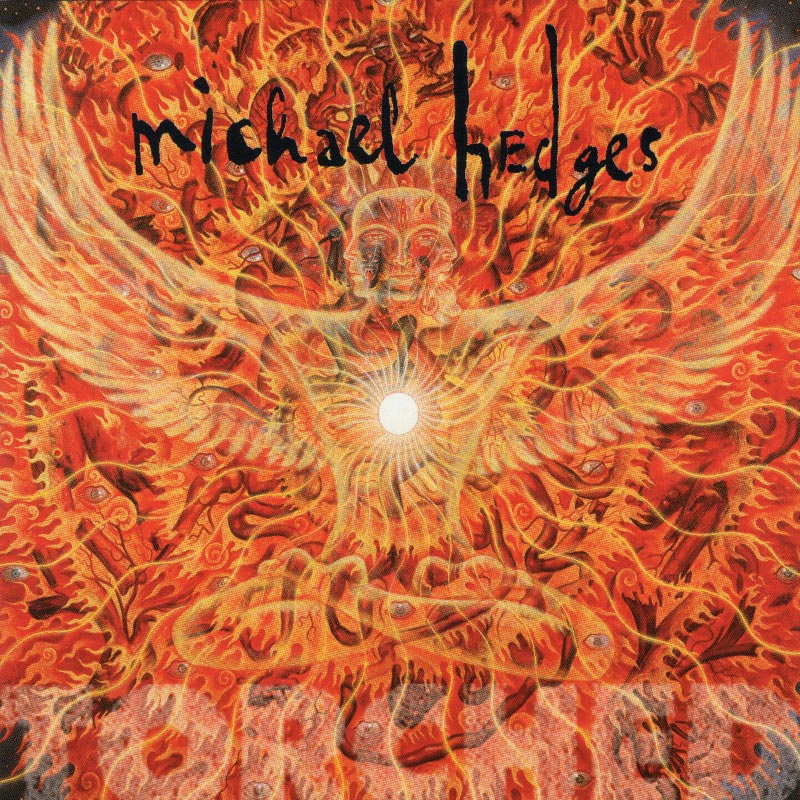 "

[Torched] is an essential look at the real Michael Hedges.""
In 1984, Michael Hedges walked into a San Francisco guitar shop and discovered his next musical pursuit: an acoustic relic from the 1920s called a harp guitar.
...
Have Your Own Story to Share?
This website is a collaboration between Michael's family, friends, collaborators and fans. We'd love to hear your story about seeing him live, meeting him, or anything else you'd like to share!
Well-written stories with 1-5 high quality images (minimum 800×600 pixels) and 3-5 paragraphs of text will be published on the blog if they meet our standards for quality and respectful communication on this website.
Please write your story and upload your images using this form. We'll be in touch when your story is published on the blog so you can share it far and wide!