Hello to all of our generous Seed & Spark sponsors – it's time for another update on our "Oracle" journey, which took us this last June to Enid, Oklahoma.
This trip was long anticipated, and a must-do. We had to go back to the start.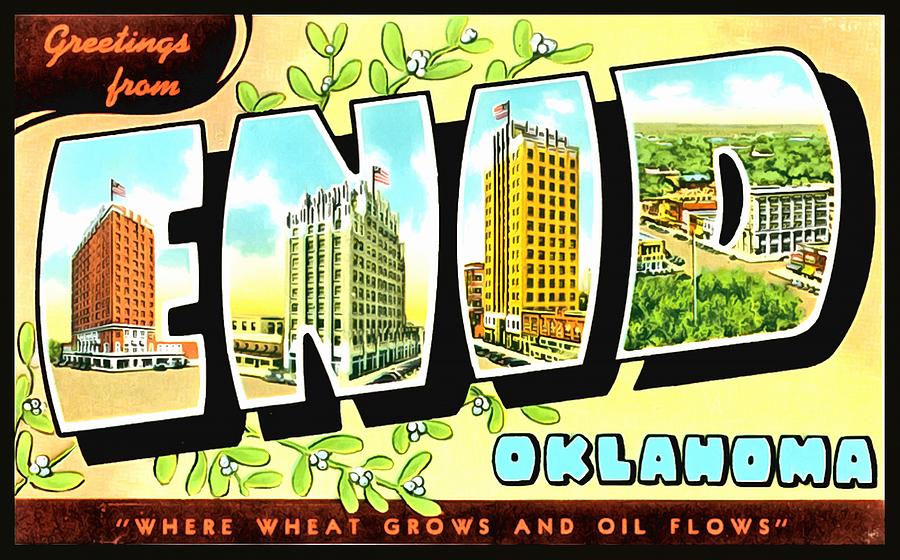 After lots of pre-production planning, our crew assembled in Michael's adopted hometown* just as summer was getting started again. We were incredibly lucky to have every single person we wanted to interview for this critical segment available to be in Enid on the same dates – coming from as far away as Arizona, Austin, Delaware. 
Three days of location scouting. Ten interviews in four days. A raucous, severe weather warning on a Saturday night. Jets on loud, looping training runs flying overhead (and vexing our sound crew) from nearby Vance Air Force Base. High humidity and muddy, red-dirt country roads. It was a long, tiring week, but it was all worth it. Every interview exceeded our expectations.
We were fortunate to round out our team with some terrific, experienced sound engineers (Kabe, Brian K.) based nearby in Tulsa – as well as our hair and makeup artist, Angela, in Enid.
It was especially gratifying to also have filmmaker Brian Malone make the long drive in from his home in Colorado to be a part of our ongoing "Oracle" team. Brian produced and directed the very first short-subject documentary about Michael ("The Artist's Profile") in the mid-1980s. A big, full-circle moment for all of us.
The stars aligned, and allowed us to be up and running the minute we hit town.
* (Michael was born in Sacramento, California – but lived in Enid from age 2 to 20)
Michael's siblings, Carol and Craig Hedges, were on hand to give us a tour of their family's iconic home (built in 1909, it's on the National Historic Register) on one of Enid's main boulevards, West Broadway. At the other end of Broadway is where Michael would begin attending the same college as his parents, and study in earnest with his brilliant and eccentric lifelong mentor: the late Dr. Gene Ulrich.
Craig and Carol's interviews were inevitably full of great care and emotion. Their firsthand accounts of Michael growing up will be unique and powerful moments in the film. There's nothing like family.
Which includes Michael's cousins, Ray and Carl Carroll, who sat down for an interview. Carl, a retired Captain in the Enid Fire Department, and Ray, a retired Air Force lieutenant colonel, both had terrific memories to share.
Michael's loyal, longtime best friend (singer/songwriter Donnie Record) and three of his jazz band classmates joined us at Enid High School… – with a surprise, special guest you'll fall in love with. The session was golden, and when things unexpectedly began to combust in the old, storied high school hallway – incredibly fun. 
Then, the last person to walk us through some key, meaningful events that day was the Kirkpatrick Foundation's executive director (Enid native, EHS grad, former George magazine staffer and editor of Oklahoma Today), the fabulous Louisa McCune.
Previously that morning on the Phillips University campus: 
– a detailed series of unforgettable, insightful stories from Michael's early childhood were told to us – like it was yesterday – by a delightful and vibrant 90-year-old force of nature (more on her later). They were the kind of 'I Was There' anecdotes that simply no one else on Earth could tell us.
But it may well be the "Breakfast in the Field" origin story that you won't soon forget. 
An irreplaceable guest from Wichita sat down for a long and heartfelt interview, and saw to that. We will always be grateful for her presence in the film. Because as it happens in this story, by the time Michael finally leaves Enid for the Peabody Conservatory in Baltimore, his evolving, spectacular, trademark ''sound' will have just been heard…
– and he will truly have arrived.
All for now. Our next update will be all about our shoot in Nashville at Andy McKee's Musicarium Guitar Workshop!
– Brendan & Mischa
Co-Directors, ORACLE: the Life & Music of Michael Hedges
MORE BEHIND-THE-SCENES PHOTOS FROM THIS SHOOT:
Become a Sponsor
This film will be funded in part by Michael's fans, angel donors, business sponsors and grant funding.
Or by check
Write a check to "Stropes Foundation, Inc" with "Oracle Documentary" in the memo and mail to: 
Stropes Foundation, Inc.
1132 Lake Avenue
Racine, WI 53403