Thank you for signing up.
Michael Hedges' music career spanned the 70s, 80s and 90s, and his work included composing for multiple instruments, but primarily guitar. He was known for his captivating stage presence, his warmth and generosity, and of course, his incredibly unique style of playing the guitar – which lives on his recordings, and in those who were influenced by him. Explore his music, awards and recognition.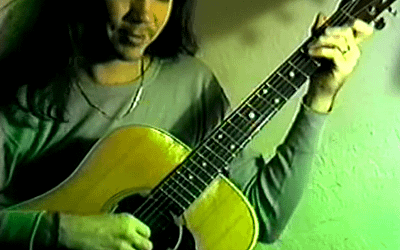 In 1983, Michael Hedges's friend Randy Lutge filmed him playing several of his songs slowly, so that others might more easily learn them. Watch him play "Layover" in this format.
...